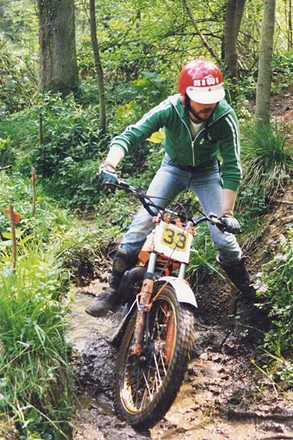 I've been around motor sport, particularly bikes, since I was 4 years old when I made my first trip to the TT. Within a few years I was pinching the family Box Brownie to try and take pictures around the paddocks and the photography bug had well and truly bitten.

I first started riding trials in the mid 70s but I think it's fair to say I'm a better photographer than I was a rider, although in fairness when I rode there was no such thing as an easy route!

These days I'm regularly found at local trials and cover circuit racing and the IOM TT for both local and national publications. I'll be attending as many road race meetings and trials as possible throughout the season and will update the site as soon as I can afterwards, adding archive material when time allows.

Feel free to use the guestbook facility as feedback is always helpful!